Find LOVE.
END the dating drama.
Begin attracting what (and WHO)it is you really deserve.
SINGLE & SANE

An online training program designed to help you date with grace, not feel alone & attract your perfect partner.
Does this sound like you?
You're a kind, caring woman who just wants to find a partner who actually wants to be in a relationship and who is "all in"... Is that really that difficult to find?!

You find yourself constantly saying, "All the good ones are taken..."

Deep down in your soul you believe in love, and you know that romantic love is out there – you just need some support, guidance, and a new perspective (and maybe some new tricks) that will allow you to find and attract the kind of partner you really want

You feel like – out of your friend group – that you're one of the only single people you know, and you're beginning to question, "What's wrong with me? I have things to offer! Or, wait… maybe I don't?" P.S. - You (absolutely) do!

Or maybe, you just got out of a long-term relationship or marriage and are back on the dating scene. And you need some serious support, guidance, and a strategy that actually works, especially regarding the wild world of online dating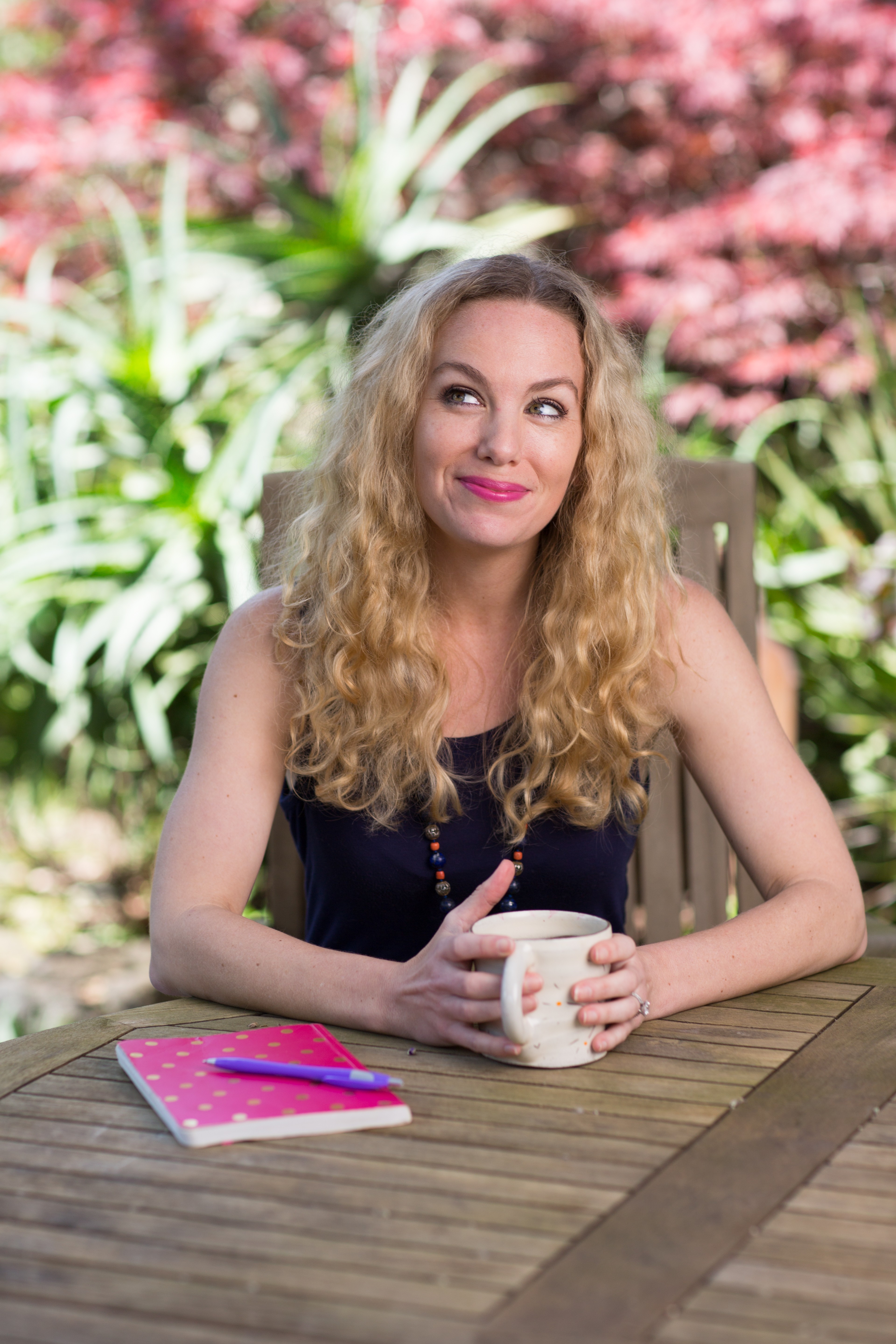 If any of this sounds familiar, you're in the RIGHT place.
If we haven't met, my name is Corinne Dobbas.
I'm a Food & Body Image Coach and Non-Diet Registered Dietitian with a Masters in Nutrition - who has spent nearly 10 years helping women take back their power from food, heal their body image issues, and reconnect with who they are as a WHOLE person.

I'm also a former successful matchmaker turned dating coach.
I have a unique perspective on love from all sides of the equation that not many are privy to. This insight coupled with over 10 years of coaching clients allows me to get clients results.
In this course, I help clients find their worth, remove their blocks, open their hearts and learn some new "tricks" so they can find and attract the kind of partner they're really looking for.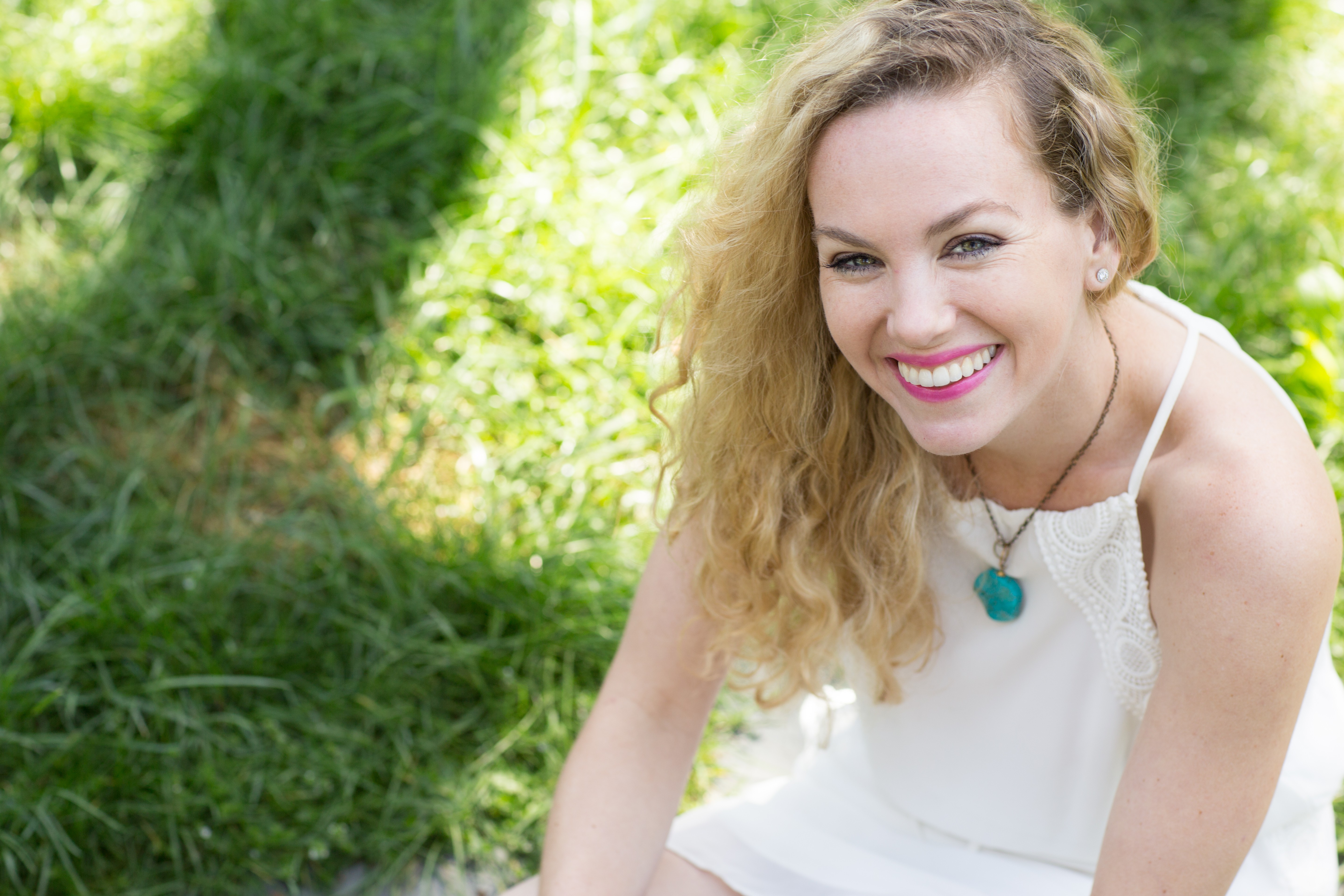 But, I used to be someone who needed this course the most.

You see, it wasn't until I was dumped by the man I planned on marrying, was on the verge of turning 30, and moving back home with my parents that I began to understand that if I wanted someone to believe I was worthy of being loved, I had to believe it.

Believing I was worthy of being loved and not just loved but loved from the type of partner I wanted was a long process.
One that landed me plenty of bad dates, lonely nights, tears, and moments of complete and utter fear.
But, in the end, it was all worth it.
Ironically, my I'm-not-going-to-wash-my-hair-or-get-dressed-for-days heartbreak, not only gave me the courage to change the way I dated, but to change the way I lived.
I began swapping expectations for curiosity, choosing fun over stress, speaking my truth instead of hiding from it, living fully on my own, and discovering that I was, in fact, pretty gosh-darn good company and that I had a lot to offer … at least that's what my husband tells me today:)
INTRODUCING SINGLE & SANE...
An online training program designed to help you date with grace, not feel alone & attract your perfect partner.
You Will:
Actually feel excited and confident to date because you'll have a strategy -offline and online - that works

Learn how to stop wasting your time and date only those who actually want to date YOU!

Heal old wounds, hurts, and beliefs that are keeping you stuck and that have you spending way too much time with the wrong partners, repeating the same old patterns... SO INSTEAD... you can meet the right love match

Discover a totally new approach to chemistry, connection, and attraction that'll allow you to call-in your perfect partner

Learn how to master the art of the first date and remain calm no matter what - even if you're new romantic interest isn't texting or calling back
"I have already recommended Single & Sane to 3 people, and I would absolutely recommend it to anyone single. So many of us just go from relationship to relationship or date to date and don't try and figure out why we keep attracting the same people, or end up in the same pitfalls. It has hands down been the best course I have ever taken and I am sad that it has ended."
- Tracey D, Discovery Bay, CA

"I am now in need of the last section of Single & Sane - the relationship part! I can't believe it. I know you have a lot of members and followers so you may not recall but I told you earlier this year how my husband suddenly left a few months ago and that your course has taught me how to learn about myself and how to attract people who are right for me. So I am surprised that I am already feeling ok about a relationship and being exclusive with the guy that I have met! Thank you for being on the other end of an email. Your teachings have been so valuable to me and I always recommend this course to my friends."
Why You'll LOVE This Program
Support: You'll have 1:1 email support with me (just email me!), your dating coach, throughout the entire experience. Anyone who has worked with me will tell you that I'm the most hands-on coach they

've ever worked with, even through an online training program

Take it at your own pace: Complete the lessons on your own time, anywhere you want, wherever you want
Practical tools: You will learn things you can begin applying to your dating life ASAP to start seeing change immediately
Program additions for life: Once you join the course, you'll have access to the course and course materials for life, including all content updates and additions
Get a totally new dating approach: You'll learn a totally new approach to dating, love, chemistry, intimacy, and real-life relationships that'll literally transform your love life from the inside-out, so you can call-in your perfect partner and feel calm, confident, and at ease throughout the process
HERE'S EVERYTHING YOU GET WHEN YOU SIGN UP...
16 EMPOWERING LESSONS:

The video lessons are chock-full of action-packed advice that you can begin using ASAP to start calling-in your perfect partner, healing old wounds, having more fun while dating, feeling confident, and so much more.

Each lesson comes with downloadable audio and video files. Plus, as designated, an accompanying handout and/or worksheet.

There are 16 lessons, each about 30 minutes each.

5 THOUGHTFULLY DESIGNED PARTS

The course is strategically broken down into the 5 different parts necessary for finding and discovering the type of love you really want. It's the same process I use with my individual date coaching clients.

WORKSHEETS & HANDOUTS

The worksheets and handouts designed for this course were made so you can have major "ah-ha" moments. You'll also score further dating wisdom, insight, and tips.

LIFELONG ACCESS TO THE COURSE

Once you join the course, you'll have lifelong access, including all updates and additions.

ACCESS TO THE PASSWORD PROTECTED SINGLE & SANE COURSE SITE




Immediately upon joining the Single & Sane course community, you'll have access to all lessons, handouts, worksheets, audio files, slides, and program bonuses.

A DATING STRATEGY THAT ACTUALLY WORKS

You'll

have more clarity in what you want, the confidence to go after it, and the tools to begin not only attracting your perfect parter, but in developing a more peaceful, confident relationship with yourself and the entire dating process. In other words, you'll feel calm and confident, instead of anxious and insecure... AND you'll uncover a new approach to dating and love that works.
WHAT WILL YOU LEARN?
SEE BELOW! FOR SINGLE & SANE's (DETAILED) COURSE CURRICULUM
---
First, know that Single & Sane is a unique experience. You'll find yourself learning, but you'll also find yourself discovering your own answers. It's a rich course designed to help you attract your perfect partner. It's an online course experience in which you'll learn a lot about yourself and grow your dating confidence. And that my friend - the confidence part - is the most potent attractor that you could ever ask for.


Below you'll find a detailed breakdown of each part of the course (there are 5 strategic sections). You'll also find a breakdown of the individual lessons you'll receive (there are 16 lessons), and their accompanying handouts and/or worksheets.

---
PART 1: CREATING CLARITY - DISCOVER WHO & WHAT IT IS YOU'RE REALLY LOOKING FOR

---
Lesson 1: Open Heart, Open Mind
The mindset needed for love

How you're holding yourself back and you don't even know it


What successful daters all have in common
WORKSHEET: LOVE SHIFTS
Lesson 2: Getting Clear
Why you need to paint a picture of your ideal partner

How to create a vision that is helpful now and during your dating journey

Understanding the difference between core needs & wants & superficial needs & wants that could be keeping you stuck
Worksheet: THE DREAM MACHINE EXERCISE
Lesson 3: Reframing Dating
Dating highs & lows & how to handle them

What you need to define for yourself now

Romance reminders to internalize
Worksheet: JOURNAL PROMPTS
Handout: DATING MANTRAS EVERYONE SHOULD HAVE
---
PART 2: CLEARING THE PATH FOR LOVE - BREAKING DOWN WHAT'S KEEPING YOU FROM ATTRACTING YOUR IDEAL PARTNER

---
Lesson 4: Dropping the Blame Game
Why ownership of your story is so important

The number one reason you keep meeting the same types of people or get stuck in the same pattern + more

Three things that need to happen before you can meet your person
Worksheet: CREATING A NEW STORY
Lesson 5: Cultivating Electric Energy
Is your energy repelling potential partners?

Why masculine and feminine energy matter

How to keep yourself in a positive space, even when you feel like a loser
Handout: MASCULINE & FEMININE ENERGY IN RELATION TO DESIRE & ATTRACTION
Lesson 6: Letting Go
What you need to let go of to let love in

Creating a new love belief system that serves you

How to work through blocks & triggers that surface will dating
Handout: HOW TO WORK THROUGH EMOTIONAL TRIGGERS
---
PART 3: LOOKING FOR LOVE - PUTTING YOURSELF OUT THERE - SECRETS OF ONLINE DATING & BEYOND

---
Lesson 7: The Successful Secrets of Online Dating
How to craft an authentic online profile that attracts the right people

How to handle all those annoying online dating things (i.e., someone not writing you back or randomly ending a conversation, long chats with no follow-ups to meet in real life, meeting someone in real life who seems very different from their online profile, etc.)

Online "red flags"

A secret that'll prevent you from wasting lots of time
Handout: DATING TEXT SCRIPTS - WHAT TO SAY WHEN
Lesson 8: How to Meet Someone in Real Life
A tried & true secret to talking to any crush

What could be a major turn-off for your love interest

The mindset for attraction (& sanity)
Worksheet: JOURNAL PROMPTS

Lesson 9: Chemistry, Connection & Curiosity

Is your definition of chemistry the problem?

How to release the "love" outcome

What you really should be looking for on your first couple of dates
Worksheet: CURIOSITY, CONNECTION & CHEMISTRY
---
PART 4: DATING FROM A PLACE OF WORTH - THE DATING STYLE THAT WILL CALL-IN YOUR PERFECT PARTNER

---
Lesson 10: Keeping Your Heart Open
How to handle rejection with grace

Releasing fears of abandonment, being single, and all other kinds of weird uncomfortable stuff that comes up while you're dating

Staying hopeful when you haven't had a partner in ages or after you've been dating "forever"
Handout: MANTRAS FOR FEELING FEARFUL OR REJECTED
Lesson 11: Mastering the Art of the First Date
What everyone needs for a successful first date

What most likely won't lend to a second date

How to handle what happens after the first date
Worksheet: FIRST DATE PREP
Lesson 12: Attracting the Attractive

How to view the first few dates & what to constantly remind yourself of

The sexiest attitude a dating partner can have

The right way to "future trip"
Lesson 13: The Things No One (Openly) Talks About
A juicy lesson on the importance of sex, intimacy, timing & holding your power in a dating relationship

Getting physical - the dos' & don'ts

Secrets of successful daters
Worksheet: MY POWER MANIFESTO
---
PART 5: LOVE FROM A NEW LENS - A HOLISTIC APPROACH TO LOVE THAT WILL NEVER FAIL YOU

---
Lesson 14: A Mindset for Relationship Success
Cultivating relationship ease

Overcoming romantic fears in romantic relationships


Why you don't want to brush aside your intuition
Lesson 15: Romance Blunders
How to handle jealousy, insecurities & fears in a new dating relationship

An entirely different way of communicating to get the type of relationship you want

The difference between masculine & feminine energy & why it matters
Handout: USING COMPASSIONATE COMMUNICATION TO EXPRESS WANTS, NEEDS & DESIRES
Lesson 16: The Things We Aren't Taught
Why most relationships fail & how to be aware of this

The trait happy daters have & how you can have it too

How to maintain personal boundaries, notice red flags & be true to yourself

How to stay positive & open to new possibilities
Handout: POPS OF INSPIRATION
100% MONEY-BACK GUARANTEE...
I'm so confident Single & Sane will help you date with grace, not feel alone, and attract your perfect partner - if you show up to do the work - that I'm offering a 100% money-back guarantee. Here's how it works…
If you're not satisfied with the program, for any reason, a refund will be issued within 30 days of the purchase date. All I ask is that you explain why you'd like a refund. No refunds will be issued after 30 days from the purchase date. Upon any refund, your access to the program and all course materials will be revoked.
WHAT OTHER WOMEN ARE SAYING...
"At first, I was nervous about the cost and whether or not working with Corinne through Single & Sane would help me in the way that I needed at the time. But it did. I finally am more at peace with dating itself. Dating stopped being something that I obsessed about in a negative way. I really listened to the modules and identified my story. Once I really owned it, I realized the stress of dating started to decline. Single & Sane finally targeted the one thing I couldn't figure out, which is how to be single and happy with your single status and how to make dating more enjoyable and way less stressful.
The program will shift your mindset, if you are open to receiving that change. As soon as I chose to be open, own my story and write a new one for myself, a guy I never would have expected (or saw for myself) walked into my life. I don't know what the future holds with him, but right now things are good and I am relaxed. I have faith in whatever happens I'll be okay. A few months ago, I'm pretty sure I could not say the same thing."
– Jackie G, Chicago, IL

---
"You've shown me how to change my thoughts into ones that make me feel like the winner, not the loser, in the dating game."
---
"The things you had me think about and the homework you had me do really made me examine my past and my life and really dig deep. Something I really had not done before but it was so worth it. I have learned that I have the tools to make the change and shift my thinking and attract a partner. I have already made some changes like how I have my online dating profile and how I interact with people I meet. I'm so thankful and will be forever grateful."
– Tracey D, Discovery Bay, CA
ABOUT YOUR GUIDE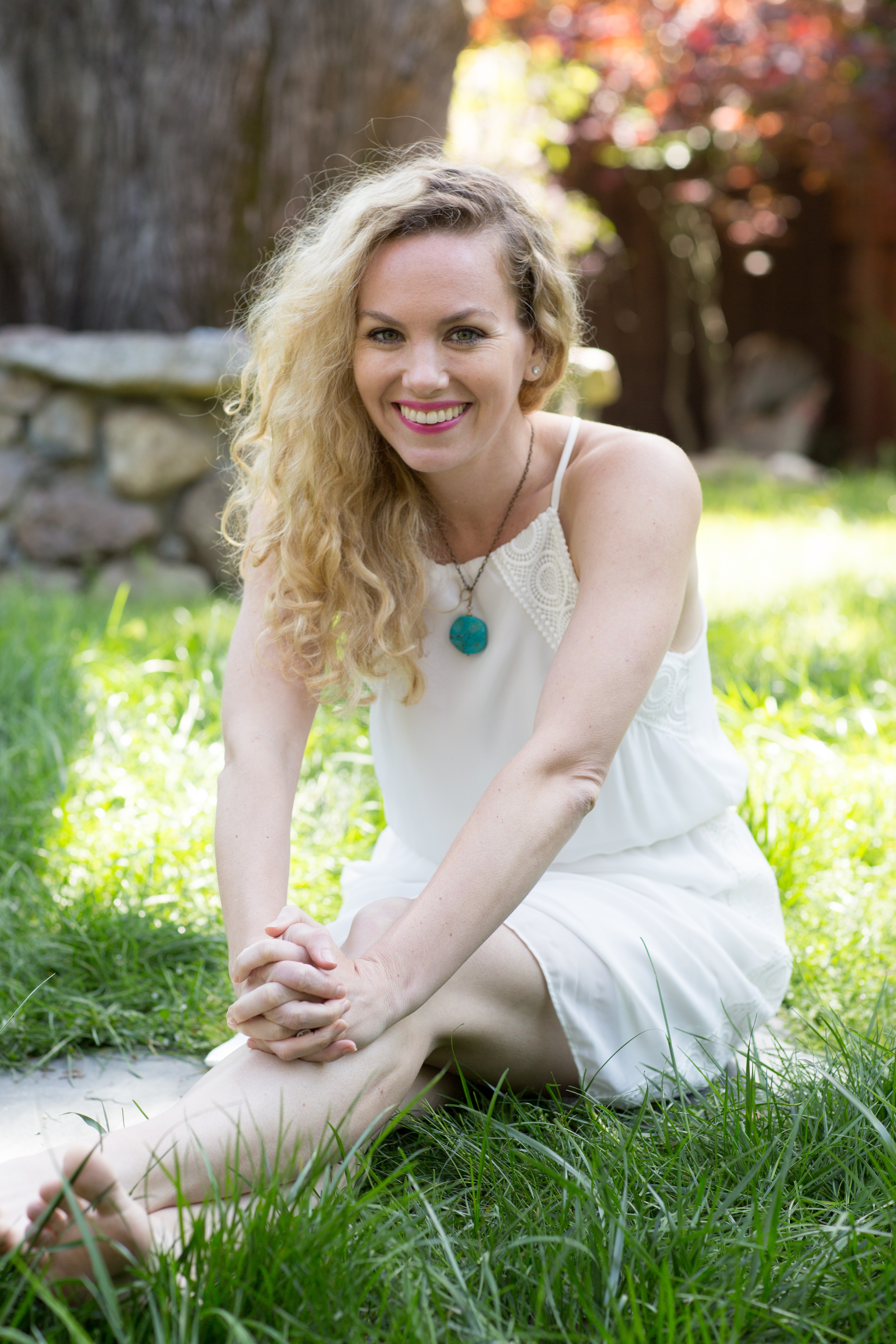 Corinne Dobbas, MS, RD is a Registered Dietitian with a Masters in Nutrition, who specializes in food and body image coaching. She's also a former matchmaker turned dating coach. Her teachings in this course are all about helping clients find their worth, remove their blocks, and learn some new "tricks" so they can attract the kind of partner they really want.
Corinne is the host of HeartSpace Podcast. Her wellness tips and coaching insights have been featured in numerous editorials, including Elephant Journal, Tiny Buddha, Woman's Day, fitness, and MindBodyGreen. She's graced such lists as The Best 100 Nutrition Blogs by The Institute for the Psychology of Eating and 100 Women to Watch in Wellness by MindBodyGreen and Athleta.
Corinne graduated cum laude from Boston University's Sargent College of Health and Rehabilitation Sciences with a Bachelor of Science in Nutritional Sciences and completed her dietetic training at Tufts Medical Center in Boston, Massachusetts. She received a Masters of Science in Nutrition from the Friedman School of Nutrition Science and Policy at Tufts University in Boston, Massachusetts. Further professional coach training was through the completion of Wellcoaches Core Coach Training Program. Adding to her unique background, Corinne completed a 200-hour Yoga Teacher Training through h3 Yoga in Marin County, California.
Today, Corinne resides right outside the Golden Gate with her husband, dogs and cat.
Frequently Asked Questions
When does the course start and finish?
The course starts as soon as you enroll in it and it never ends! It is a completely self-paced online course - you decide when you start and when you finish. Once enrolling, you'll have lifelong access to the course, including all content updates and additions. There are 16 lessons in Single & Sane. I recommend 1-2 lessons per week.
How long do I have access to the course?
How does lifetime access sound? After enrolling, you have unlimited access to this course for as long as you like - across any and all devices you own.
I'm not in my 20s anymore - is this actually going to help me?
I get this question a lot. Fun fact: I used to be a matchmaker and interestingly enough, I discovered with my clients, the exact same stuff came up, whether you're 26, 55, 66, or even 70-years-old. It's true that as we age and have kids, ex-spouses, different financial situations, and more obligations that our dating lives look different than when we were younger. But again, the material inside Single & Sane is relevant no matter how old you are. In fact, it's especially helpful, if you've had some life and love experience. Most of my clients are 35 years-of-age and older... I'm a BIG believer that age is just a number. YOU can find love. End the dating drama. AND... Begin attracting what (and WHO) it is you really deserve at ANY age…
I'm not sure if this is for me and it's not like it's free…
I get it. I really do. Look, the truth is, you're the only person who can decide if this course is for you. So give yourself some time to see how your heart feels. If you're a little nervous, but excited that's usually a sign that yes, you're scared but in a good way because feeling more confident in the dating game and attracting your perfect partner is important to you. Follow that. If you're hesitant because of the cost, I obviously don't know your financial situation. However, I do know that when we invest in things that are important to us, we're sending a sign out there to the Universe that we're ready for a change. And when you invest in yourself, you actually show up to do the work. And when we do the work, our lives change.
How much access will I have to the teacher, Corinne?
A LOT! This course is entirely online and designed for you to move through the content at your own pace. However, I'm here to support you 3000%! Email me questions anytime at
[email protected]
I LOVE hearing from course participants and will write you back within 24-48 hours, but likely within much less time. I have an email addiction problem...
What is the refund policy?
I'm so confident Single & Sane will help you date with grace, not feel alone, and attract your perfect partner - if you show up to do the work - that I'm offering a 100% money-back guarantee. Here's how it works… If you're not satisfied with the program, for any reason, a refund will be issued within 30 days of the purchase date. All I ask is that you explain why you'd like a refund. No refunds will be issued after 30 days from the purchase date. Upon any refund, your access to the program and all course materials will be revoked.
How is the course run?
The course is entirely online, so you can move through it at your own pace. Each of the 16 lessons (totaling approximately 5 hours of video content) is taught via slides, so the information is spoken and written, allowing both visual and audio learners to absorb the information. After you enroll, log into the course site any time and access all the course materials, including lessons, worksheets, handouts, and audio and video downloads. As long as you have internet access, you'll have access to the course materials.
Who is Single & Sane for?
This course is designed for kind, caring, open-minded women looking for long-term love. It's perfect for those who want to find love, but feel burnt out. Or, who are healing old wounds and hurts from past relationships and need something more to move through the hurt, so they can come out on the other side and find the partner they truly desire. It's also for those who came out of a divorce or long-term relationship and are ready to start dating again (or to find love), but don't know where to start. Long story short, it's for women who have been dating for awhile and need a different approach because something just isn't working.
What if I'm an international participant?
Awesome! As long as you have internet access you're good to go! You can log-in and work on the course, just like everyone else, on your own time.
If I join Single & Sane, will I for sure meet a romantic partner?
Great question! Unfortunately, I can't answer that because I don't know. This course is designed to help you meet your perfect partner. But, I can't predict the future. If I could, I would have some pretty powerful powers. While I can't predict the future of your love life, what I can tell you is that with the wisdom shared within Single & Sane, and the breakthroughs you'll have (if you show up and do all the work) you'll feel more free, confident, and comfortable in your own skin. And that, my dear, along with all the romantic knowledge you'll gain, will enable you a totally new outlook on love that will be more attractive to everyone you meet. Plus, it'll make you a happier YOU.
Will this work for me?
First, I want you to define what does "work" mean for you? If "work" means that you're going to sign up for the course, listen to only the lessons you find appealing, not do any of the homework worksheets, and not truly put yourself out there, then I'm going to say that whatever your definition of "work" means to you, then no, this course is probably not going to work for you. But, if you tell me that you're going to listen to and fully complete each of the 16 lessons and all of the worksheets along with each lesson, plus you have an open mind, plus you're ready for a totally new way of approaching dating, love and life, then I'm going to say, that YES, this course is going to work for you.
I have a question not listed here.